Professional Rug Cleaning Company in Adelaide
Do your rugs appear flat and dull? Carpet Steam Cleaning Adelaide can help you with rug cleaning Adelaide. Our professional carpet cleaners can bring your rugs back to life with deep steam clean. Steam cleaning of the rug will make it look fresh and clean and will also get rid of germs and bacteria loaded within. Our technicians have experience and training in rug cleaning Adelaide and can deliver promising results in no time. Contact us for free no obligation quotes today.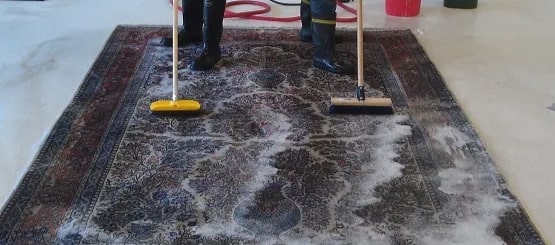 Call us to book for carpet repairing services anywhere in Adelaide.
Carpet Steam Cleaning Adelaide For Rug Cleaning Adelaide
We are a team of specialist rug cleaners in Adelaide, and our services are available for you at affordable rates. We are one of the most trusted brands all over in Adelaide and we care about our customers' needs and desires. Our professional carpet cleaners will deliver the best rug cleaning Adelaide service at your doorstep in no time. We work 24×7 round the clock to address your rugs and carpets in an emergency as well.
Our expert cleaners use safe and green cleaning methods to prevent any damage to your home environment. We determine the rug cleaning method by carefully inspecting the rugs and determine its size, construction and material. We follow a no-compromise policy when it comes to the quality of cleaning service we provide. Always appoint us for same day rug cleaning Adelaide service for you which will deliver cleaning results within 24 hours.
Local Service In Adelaide
Available 24×7, round the clock, can attend your rugs in an emergency
Use Green and eco-friendly products
Affordable Rug Cleaning Adelaide Service
Same Day Rug Cleaning
We can clean and refresh any kind of rug you have installed. Our professional carpet cleaners can deliver rug cleaning depending upon the type. We can handle and clean the following types of rugs
Hand made oriental rugs
Machine made rugs
Synthetic fibres rugs
Bound carpet area rug
Nylon rugs
Silk and viscose rugs
Polyester Rugs
How Professional Rug Cleaning Adelaide is done?
Carpet Steam Cleaning Adelaide have a sort out and thorough cleaning process that starts with deep examination/ Depending upon the type of rug and material we deliver specific cleaning methods based on their characteristics.
General Cleaning Of The Rug
Our professional carpet cleaners start by standard washing and dusting of the rug to remove loaded dirt. Stains on the rug are pre-spotted and best stain removal methods are carried out. Ph balancing shampoos and mild detergents are used to wash the rug and get rid of stains and keep the natural chemical balance of the rug in check.
Deep Vacuum Cleaning
Heavy-duty vacuum cleaners are used to extract any amount of dirt present. If the rugs don't require washing we emphasis on a thorough vacuum cleaning. Our heavy duty vacuum cleaners can extract and remove even a single spec of dust.
Removing Pet Odors and Other Smells
Pets often leave their body odour on the rugs which can make them stink badly. Rugs are first soaked in ph balanced water for a day or more. Its constantly changed with fresh water to extract stinking material and make your rugs fresh and fragrant. Finally, the rugs are properly shampooed to make sure they smell fresh and are clean and odour free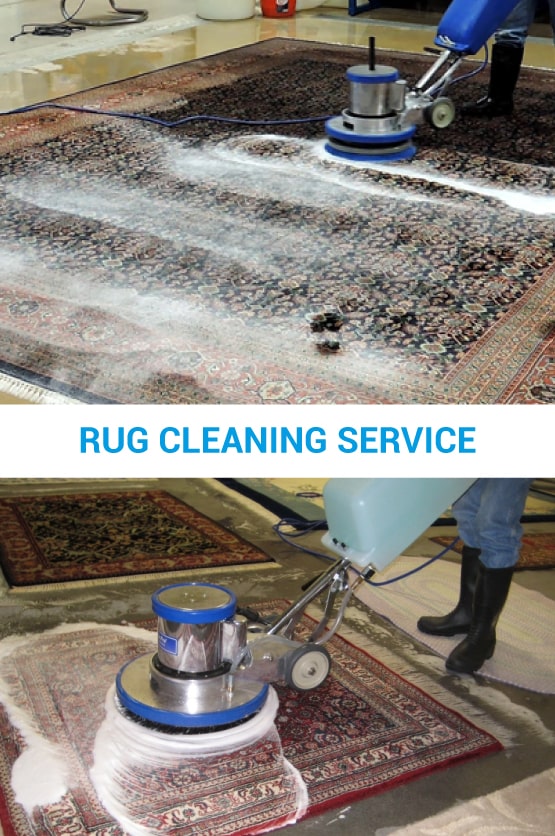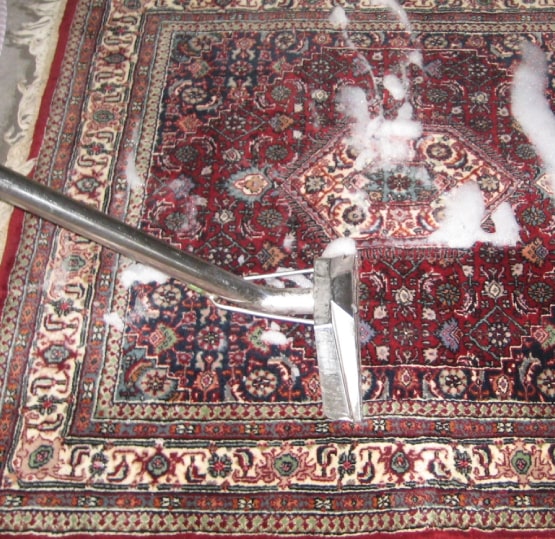 Rug Cleaning Services Offered By Carpet Steam Cleaning Adelaide
Carpet Steam Cleaning Adelaide is an experienced brand that can provide almost any kind of Rug Cleaning Adelaide service. Our professional carpet cleaners have years of experience in rug cleaning and can offer you the following services;
Prior inspection of rugs to choose suitable cleaning process
Dusting to remove unwanted dust and dirt
Advanced prior treatment of stains and spots
Spraying of heavy foot traffic areas
Hot Water Extraction
Rug sanitisation and Rug Deodourisation
Grooming tools for restoration
Final inspection for hidden problems and spots
Pre-inspection of rug for choosing a suitable cleaning process.
Why Choose Carpet Steam Cleaning Adelaide?
Carpet Steam Cleaning Adelaide believes in providing 100% customer satisfaction. We have been in the field of carpet and rug cleaning for years and years. Our satisfied group of customers are proof of the quality service we provide. Our professional carpet cleaners always take quality as their main priority. We make sure that you get the best Rug Cleaning Adelaide results in no time. Our services are available for you round the clock and we can reach your doorstep within minutes in an emergency. We want you to avail our services at affordable costs too so that you can save your time and get your rugs cleaned efficiently. Some of the features of hiring us are as below;
100% customer service guarantee.
Local Service In Adelaide
Available Round the clock 24×7
Affordable Rug Cleaning Adelaide Service
Experienced and well-trained professionals
Certified and qualified technicians
Swift and fast response in an emergency
Use of advanced tools and equipment
Green and Eco-friendly cleaning agents
Same Day rug cleaning service
No hidden costs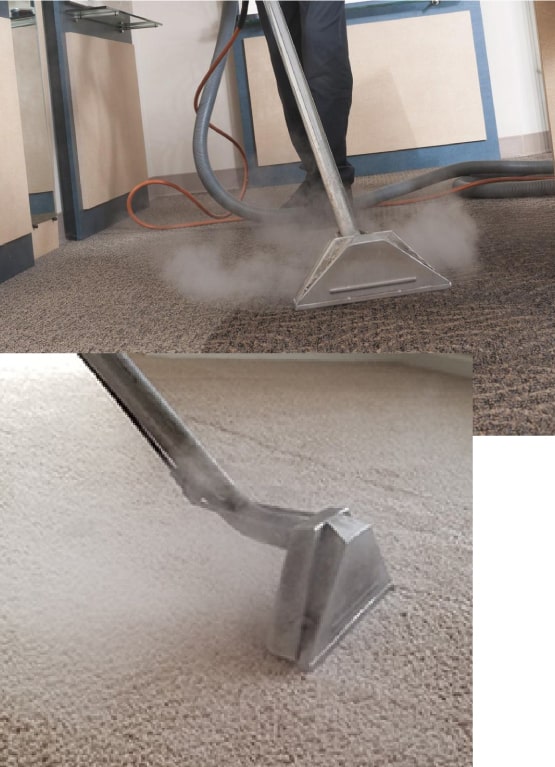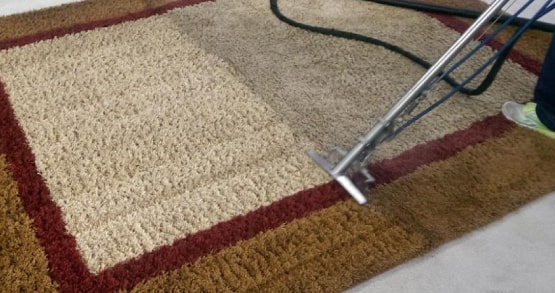 Same Day Rug Cleaning Adelaide Service
The most important aspect of any kind of cleaning is money and time. We emphasise on providing same day rug cleaning services to our customers. With years of experience and training, our technicians can deliver fast rug cleaning results. Our set of tools and equipment hastens the rug cleaning process. We provide the best rug cleaning results within 24 hours of hiring. Call us today and hire Carpet Steam Cleaning Adelaide today and get your rugs cleaned affordably.
Reach Here
Adelaide, SA, Australia