We are Adelaide's Most efficient Upholstery Cleaning Company
Upholsteries are one of the most important parts of our home furnishing now. Upholsteries are common yet very important for our daily activities now. Moreover, they also play a major role in interior decor. So keeping them clean is important. For upholstery cleaning, you can just contact Carpet Steam Cleaning Adelaide for best results. We are one of the most experienced companies and our team for Upholstery Cleaning Adelaide uses the latest technology machines and tools to provide the services. So, give our company a call for upholstery cleaning.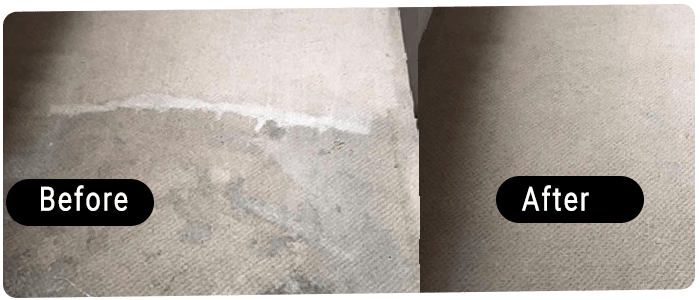 Benefits of Regular Upholstery Cleaning
Upholstery is exposed to dirt and dust all the time, but dirt and dust are not all there is. Along with the dirt and dust, there are pollutants, harmful microbes on the surface as well as inside the dirty upholstery. However, regular and timely cleaning of the upholstery will make sure to remove all the substances from your upholstery and give the upholstery its look.
Moreover, hiring our company for upholstery cleaning services will benefit you as all the team members of our cleaning teams are experienced and have all the knowledge to provide you with the finest and most efficient services.
All the Types Of Upholstery We Clean
Our company offers upholstery cleaning services to not just one or two types of upholstery but almost all of them. We can perform the cleaning services to not only home but also to various office areas. Here, have a look at all the types of upholstery we clean in Adelaide:
Chesterfield Sofa Cleaning
Cabriole Sofa Cleaning
Throw Pillow Sofa Cleaning
Inside Arms Steam Cleaning
White leather sofa cleaning
Chaise Cleaning
Armchair Cleaning
Tuxedo Sofa Cleaning
Love seat cleaning
Lounge cleaning
Corner Skirt Panel Cleaning
Three-seater Couch Cleaning
Dining Chair Cleaning
Outside Back of Sofa Cleaning
Side Skirt Couch Cleaning
Seat Cushion Cleaning and many more
Services That We Offer For Upholstery Cleaning in Adelaide
We are one of the most prominent and leading companies in Adelaide. Moreover, we do not only offer one or two cleaning services but we offer various services for upholstery. Here have an insight into all the different services our Upholstery Cleaning Adelaide team offers:
If you want a fast and reliable cleaning service or if your upholstery can not tolerate water one bit, then you can just call us and book our Upholstery Dry Cleaning service. This service is fastest among all the cleaning methods and yet provides the best results without even using a single drop of water.
Upholstery Steam Cleaning
This service is a bit time consuming but the results are always worth it. The steam cleaning or hot water extraction cleaning will make sure to remove the dust, dirt, stains, pollutants, and everything that is even from the deepest part of your upholstery. And we own the best tools and cleaning solutions to perform the job perfectly. So call us not.
upholstery gets stained really easily, and if not treated properly and immediately the stain can even last forever. Moreover, stains will also give a chance for pollutants, microbes, dust, etc. to accumulate together. So, in case you require stain removal services for your upholstery then just call us we are masters in removing all types of stains from upholstery.
Upholstery Deodorisation Service
A stinking and bad smelling upholstery is something everybody avoids. Forget others even if you don't want to be around them. So, if you are facing the problem then you can just appoint our company to provide you with upholstery Deodorisation service and we will fix the problem really quickly. Appoint us now.
Upholstery Sanitisation Service
Are you or your family members are getting ill or having allergies more frequently out of nowhere? Then the chances of your upholsteries being unhygienic and having a lot of harmful microbes is very high. But do not stress over it, instead, book our Upholstery sanitisation service and we will make sure to make your upholstery free from any harmful microbes and everything.
Upholstery Cleaning Process That We Perform
We have thoroughly researched and prepared the best cleaning process which takes the least amount of time yet provides the best feasible results. Here, you can have insight into our exclusive cleaning process:
Our company first begins with inspection and along with it comes patch tests. This makes it easier for the Upholstery cleaning Adelaide team to perform the cleaning very easily. Moreover, the patch is from an area which is hidden or is mostly unnoticed.
Now, we select all the cleaning solutions and tools & equipment for the upholstery cleaning service.
Once we are done with selecting the cleaning material, we will proceed to clean the upholstery with any of the suitable methods that are either dry or steam. The method is selected after checking the results of the patch test we do in the first step.
Now we will dry out the upholstery and make sure to not leave even the smallest amount of moisture in the upholstery.
The last step is to recheck the entire upholstery and if found any problem then fix it there and then.
Some Common Signs That Your Upholstery Needs Cleaning
You can see some faded areas on the upholstery.
There is always dust around the upholstery.
You can find pet hairs almost all the time.
You can feel discomfort or uneasiness while using the upholstery.
The upholstery's appearance is now old and gloomy.
You can see dust coming out of the upholstery every time you use it.
Book Our Exclusive Same Day Furniture Cleaning Services
We are one of the fastest services providing companies in Adelaide. Our company is well known because of the fast and efficient response we provide to our clients. Carpet Steam Cleaning Adelaide is now taking it to the next level as we are offering the same day upholstery cleaning services that too at a very affordable price. We are able to do so because all the teams have members that are locals and are very familiar with the area. So, tracking your property ain't a big deal for us. So, book our company now for Same day upholstery cleaning in Adelaide now.
Why Appoint Our Couch Cleaning Professionals?
Our customer support is there for you 24*7.
We are very affordable
We clean upholstery using eco-friendly cleaning agents.
Our company owns the latest technology machines.
We have licenses and insurance for upholstery cleanings.